Gravityzone Security
Products
Layered Next-Gen Security for physical,
virtual, and cloud environments
One endpoint security solution for your office, datacenter, and cloud
GravityZone Security Products Licensing lets organizations enable dedicated protection for Datacenters, Physical Endpoints, Mobile Devices, and Exchange mailboxes with the flexibility to choose which security services to deploy. All services are seamlessly managed from the highly scalable and robust on-premise GravityZone Control Center console.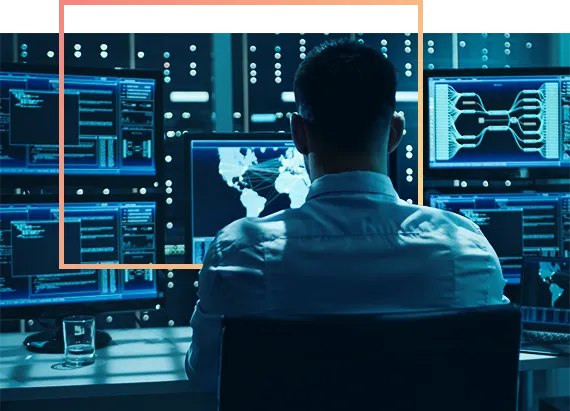 Flexible Enterprise Security Solution
Choose the security services you want to deploy and manage protection for any number of endpoints or mailboxes from a single, robust, on-premise GravityZone Control Center console.

Best performance for Offices and Datacenters
Bitdefender delivers leading next-gen protection for offices and datacenters with the smallest resource utilization, greatly improving user experience and consolidation ratios.

Simplified Security Management
Delivered as a virtual appliance, the GravityZone Control Center console is quick to set up and easily scales to protect any number of endpoints, with redundancy and high availability built in.
GravityZone Security For Endpoints
Deploy security that consistently ranks first in independent tests to protect physical workstations or laptops against the most sophisticated cyber threats, including ransomware, phishing, data
GravityZone Security For Virtualized Environments
Protect datacenters with a dedicated security solution built from the bottom up for virtualized and hyperconverged infrastructures. Security for Virtualized Environments ensures the best performance, infrastructure consolidation ratios and application response times.
GravityZone Security For Mobile Devices
Implement a holistic approach to mobile security that helps organizations maintain compliance while minimizing IT intervention and effort. Tightly integrated into GravityZone Control Center, it is not "just another solution" that adds to the workload of administrators.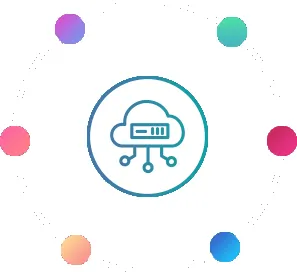 GravityZone Security For Exchange
Protect Microsoft Exchange mail servers with leading antispam and antimalware technologies. The dedicated email security is fast to set up and deploy and is managed from the same GravityZone Control Center console.
GravityZone Integrated Patch Management Add-on
Unpatched systems leave organizations susceptible to malware incidents, outbreaks, and data breaches. Keep your OS and Applications up to date across the entire Windows install base – workstations, physical servers and virtual servers – with GravityZone Patch Management.
GravityZone Integrated Full Disk Encryption Add-on
Protects data for the entire endpoint hard drive by leveraging the encryption mechanisms provided by Windows (BitLocker) and Mac (FileVault). It takes advantage of the native device encryption to ensure full compatibility and maximized performance.
HyperDetect™ Blocks Attacks at Pre‑execution
HyperDetect is a next-gen layer in pre-execution, that uses specialized local machine models, behavior analysis techniques trained to spot hacking tools, exploits and malware obfuscation techniques. It effectively blocks attacks that both traditional endpoint and so-called "next-gen AV" defenses miss.
Exploits
Powershell and other script based attacks
Phishing
File-less attacks
Ransomware
Unknown malware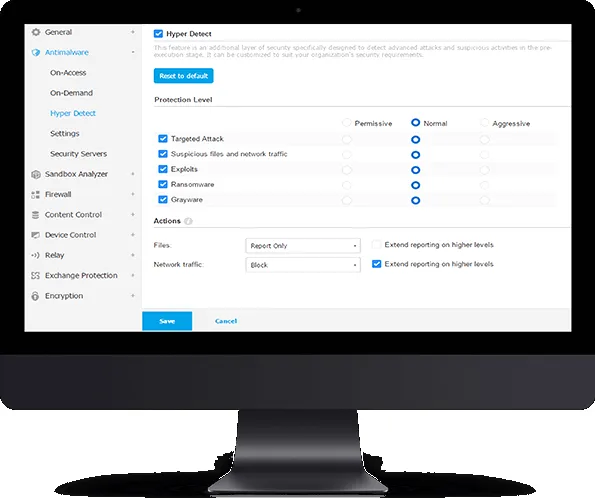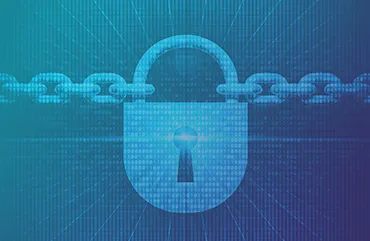 GRAVITYZONE ENTERPRISE SECURITY DATASHEET
GravityZone is built from the ground up for virtualization and cloud to deliver business security services to physical endpoints, mobile devices, virtual machines in private and public cloud, and Exchange email servers.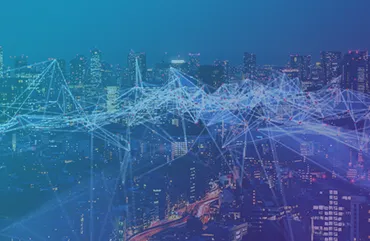 GRAVITYZONE SECURITY FOR VIRTUALIZED ENVIRONMENTS
Don't let virtualization protection bog down your infrastructure. Security and performance can co-exist in the cloud and virtualized data centers. GravityZone offers a low-profile security service that helps businesses manage IT risks without diminishing the benefits of scalable infrastructure.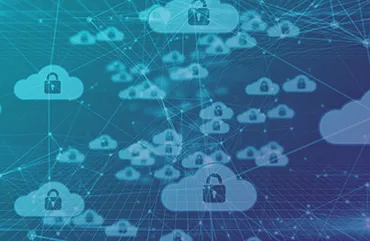 GRAVITYZONE FOR ENDPOINTS DATASHEET
Bitdefender's GravityZone Security for Endpoints defeats advanced and sophisticated threats by using an adaptive layered approach. Patented machine learning technologies combined with the ability to monitor behavior and detect attack techniques let GravityZone detect, prevent and block threats. It then automatically takes actions to keep businesses running normally, including rolling back malicious changes.
"GravityZone just works by itself. So we're free to divert our efforts to planning and helping the schools become more efficient."
ROLLAND KORNBLAU, DIRECTOR OF IT, EL RANCHO UNIFIED SCHOOL DISTRICT



Specs & FAQ's
SPECIFICATIONS / SYSTEM REQUIREMENTS
SECURITY FOR VIRTUALIZED ENVIRONMENTS - PROTECTED SYSTEMS AND PLATFORMS
Guest OS: Windows, Oracle Solaris, Linux, Virtualization Platforms:
Virtualization Platforms: Vmware, Citrix, Hyper-V, Linux Red Hat, Oracle VM
SECURITY FOR ENDPOINTS - PROTECTED SYSTEMS AND PLATFORMS
Server OS: Windows, Linux
Workstation OS: Windows, Mac, Linux
Tablet and embedded OS: Windows Embedded, Windows XP Tablet PC
SECURITY FOR EXCHANGE - PROTECTED SYSTEMS AND PLATFORMS
Mail Servers:
Exchange 2007, 2010, 2013
Physical and virtual servers
Roles: Edge, Hub and Mailbox
Protocols: SMTP, MAPI, Exchange ActiveSync
SECURITY FOR MOBILE - PROTECTED SYSTEMS AND PLATFORMS
Apple iPhones and iPad tablets
Google Android smartphones and tablets
SECURITY FOR VIRTUALIZED ENVIRONMENTS - LICENSING
For consolidated datacenters:
Per # of physical CPUs;
For individual virtual machines:
Per # of Virtual Desktops (VDI);
Per # of Virtual Servers (VS);
SECURITY FOR ENDPOINTS - LICENSING
Per # of Physical Workstations (PW);
Per # of Physical Servers (PS);
SECURITY FOR EXCHANGE - LICENSING
SECURITY FOR MOBILE - LICENSING
WHAT IS BITDEFENDER GRAVITYZONE?
Bitdefender GravityZone is the new Bitdefender enterprise security solution for Medium-Sized to Very Large Organizations. It's redesigned from the ground up with a fresh, but proven private cloud computing architecture that takes full advantage of virtualized infrastructures. GravityZone leverages Bitdefender's acclaimed antimalware technologies and provides centralized security management platform for physical, virtualized and mobile endpoints.
GravityZone is a business-agile solution that implements a holistic approach. Not just antivirus, but an enterprise-grade solution that helps organizations attain their virtualization projects objectives and secure data, while preserving the systems' performance and users' productivity.
With built-in redundancy and a load-balancing mechanism, it can scale-out on demand to protect from hundreds to hundreds of thousands of endpoints, and provides administrators with a single pane of glass view into the organization's security postures, global threats and dashboards for various roles within the organization.
WHAT IS THE NEW BITDEFENDER GRAVITYZONE?
From platform architecture to security services, GravityZone emerges as a reinvented next-gen enterprise security solution built for the new IT landscape. The solution combines highly optimized virtualization-aware security with leading detection technologies and a fresh, but proven, architecture.
Complex enterprise environments require tailored, integrated security solutions that support heterogeneous environments with a broad range of systems and usage scenarios. GravityZone has been designed to deliver optimized security for the new threats and risks of data exposures introduced by:
Exponential evolution of malware and professionalization, combined with;
Increased Internet penetration;
Exponential increase of data;
IT consumerization and convergence of devices and services;
Cloud computing and virtualization technologies.
All this has changed the IT landscape, the way information is delivered and consumed, and how applications and services are provisioned.
GravityZone itself is implemented as a private cloud solution that runs on virtualized layers and it's packed to enable organizations to secure their IT assets, while helping to reduce administration burden, lower TCO and improve the return on investment. The solution removes the scalability limitation of legacy solutions based on client-server architecture and relational databases.
The improvement continues with security services, too. GravityZone extends and integrates security services to virtualized environments and mobile devices. So, as users expect a uniform experience when consuming information on a PC, laptop, tablet or smartphone, the information security will be preserved, too, whether it is accessed locally or remotely, from a workstation or a mobile device, or whether the company uses traditional or virtualized infrastructures.
GravityZone Enteprise Security comes with HyperDetect, a next-gen layer in pre-execution that uses specialized local machine models, behavior analysis techniques trained to spot hacking tools, exploits and malware obfuscation techniques.
WHAT DO YOU MEAN BY UNIFIED SECURITY FOR PHYSICAL, VIRTUALIZED AND MOBILE ENVIRONMENTS?
GravityZone is unified by design and aims to cover all security requirements in a single solution. In the current stage, it unifies the main security services and provides a single point of management for security of physical, virtualized and mobile endpoints. Future development will integrate new security services into GravityZone, such as security for email and collaboration, and will add enhancements for services and support for other platforms.
Unlike other solutions that bolt modules on to an aging architecture, importing different third-party technologies and trying to put them together, Bitdefender GravityZone has been architected from the ground up as a unified security management platform across physical, virtualized and mobile environments. Its modular design allows flexible and tailored security services, and role-based administration. The solution is comprised of the following integrated components:
GravityZone Control Center

– the management platform that provides the single point of security management across organization.

Security for Endpoints

– protects Windows workstations and servers.

Security for Virtualized Environments

– protects virtualized Windows and Linux guest systems, running on VMware, Citrix, Microsoft or any other virtualization platform

Security for Mobile Devices

– enables secured BYOD adoption, with easy delivery and control of mobile device security for effective administration.
IS GRAVITYZONE SVE SERVICE MANDATORY OR CAN I CHOOSE ANY SECURITY SERVICES?
GravityZone is 100% modularized, meaning you can choose the services you want to license, with the needed number of units per each one.
Even if GravityZone is delivered as a virtual appliance, its deployment does not require activation of Security for Virtualized Environments (SVE). However, if you already run or plan to deploy virtualization projects, we do recommend you implement SVE.
With GravityZone you benefit from effective security and improved administration efficiency from two directions. On one side is the reduced administrative burden due to centralized management and architecture benefits with simple turn-key deployment of GravityZone virtual appliance, built-in redundancy and scalability mechanism, and on the other side is the optimized virtualization security services of SVE that will help you attain your business objectives concerning virtualization projects and realize the full potential of your investments.
DOES GRAVITYZONE SUPPORT A MIXED VIRTUALIZED ENVIRONMENT?
For example, there is a need to provide security for VMs running on VMware ESXi and Microsoft Hyper-V at the same time.
Yes, with Security for Virtualized Environments service of GravityZone you can manage all types of virtualization scenarios from a single point of management. GravityZone Control Center is integrated with VMware vCenter and Citrix XenCenter, and also supports many other virtualization platforms, like Microsoft Hyper-V, KVM, RedHat Enterprise Virtualization, or Oracle Virtualization.
If you want to enjoy GravityZone Enterprise Security, take a quick start here: