Bitdefender
Gravityzone Security
For Mobile
Unified security protects your devices regardless of platform and location
Security for Mobile
Bitdefender Security for Mobile introduces a holistic mobile security approach that helps organizations maintain compliance while minimizing IT intervention and effort in the BYOD experience. Tightly integrated into GravityZone Control Center, Bitdefender Security for Mobile allows you to enforce security policies for mobile devices with no additional infrastructure, from the same management platform used to control security across virtualized and physical endpoints. The mobile security services inherit all the benefits of the unique architecture of Bitdefender GravityZone.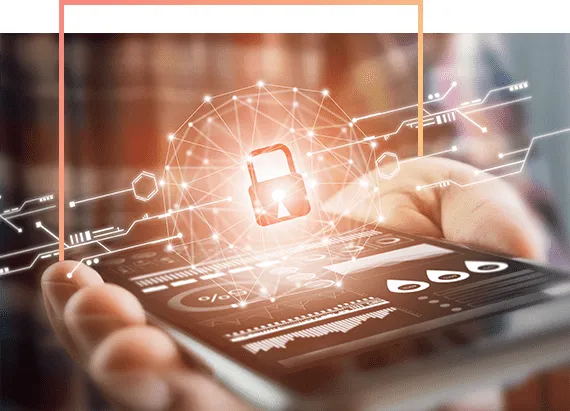 Unified Security to Minimize Administrative Overhead
Enables easy management through the same web-based console used to manage virtualized and physical endpoints.

Secures and Manages iOS And Android Mobile Devices
Unified security protects your devices regardless of platform from a single point of control.

Number-One-Ranked Antimalware Technology
Real-time and on-demand antimalware scanning for Android devices ensures they are free of malicious code.
Unified Security To Minimize Administrative Overhead
Bitdefender's solution is designed to support controlled adoption of the bring-your-own-device (BYOD) concept by enforcing security policies consistently on all users' devices. As a result, mobile devices are controlled, and sensitive business information on them is protected. The administrative burden is reduced with the always-up-to-date status of compliant and non-compliant devices.
#1-Ranked Antimalware Technology
On-demand antimalware scanning is included for Android devices to ensure they are free of malicious code. Scanning is triggered automatically when a removable storage device is inserted or each time a new application is installed. Scanning detects Android malware and prevents mobile users from distributing infected files to other users inside or outside the organization.
The Bring-Your-Own-Device (BYOD) Protection
Bitdefender supports BYOD initiatives with centralized security policy management of iPhones, iPads and Android devices with pre-defined actions for non-compliant devices, such as denying access to corporate services, permanently locking the device or even wiping the device in case it has been stolen and rooted.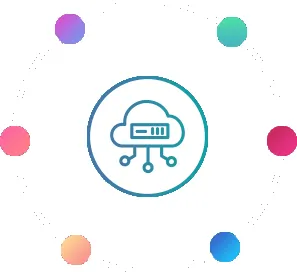 Enforces Simple But Effective Screen Lock And Authentication
Mobile device users may find screen lock with authentication disturbing their usage of the mobile phone or tablet, but nobody would question the need for a password on their laptop. Bitdefender makes it simple to apply consistent security policies on all user devices and prevent unwanted access to unattended phones or tablets.
Since security cannot be a choice of the end user, centrally managed security policies allow easy enforcement of security features on mobile devices, including screen lock after a number of minutes or complex passwords with a maximum number of failed attempts.
Endpoint Control and Hardening
Many features work together to reduce the attack surface: Patch Management, Full Disk Encryption, Web Threat Protection, Firewall, Application & Device Control.
Prevents Usage Of Lost Or Stolen Devices
Bitdefender enhances the existing Apple iOS and Android operating systems with the security features that are most needed and used by enterprises. One of these key features is centralized management of lost or stolen devices to prevent private information from getting into the wrong hands.
Sensitive information on mobile devices varies from email communications to patient information and personal photos. Bitdefender prevents usage of lost or stolen mobile devices by remotely locking and locating them to potentially recover both the data and the device itself. If the device cannot be recovered, the information can be simply wiped to minimize the risk of data leakage
OS COVERAGE AND SYSTEM REQUIREMENTS
OS CoverageApple iPhones and iPad tablets (iOS 5.1+)
Google Android smartphones and tablets (2.2+)
SYSTEM REQUIREMENTS
Security for Mobile supports the following types of mobile devices and operating systems:
Apple iPhones and iPad tablets (iOS 5.1+)
Google Android smartphones and tablets (2.2+)
All Bitdefender GravityZone security services are powered by Control Center infrastructure. To activate the security services for mobile devices you just need to enter a valid license key.
If Security for Mobile is the first GravityZone service in your environment, than you need to deploy the management platform. Requirements for GravityZone Control Center can be found here:
GravityZone Control Center is delivered as a virtual appliance, packed in the following formats:
OVA (compatible with VMware vSphere, View)
XVA (compatible with Citrix XenServer, XenDesktop, VDI-in-a-Box)
VHD (compatible with Microsoft Hyper-V)
TAR.BZ2 archives for KVM, Oracle or RedHat Enterprise Virtualization
Support for other formats and virtualization platforms may be provided on request.
Minimum Hardware Requirements
Deploy the GravityZone virtual appliance with the following minimum hardware configuration:
CPU: 4 vCPU with 2 GHz each
Minimum RAM memory: 6 GB recommended
40 GB of free hard-disk space
INTERNET CONNECTION
The GravityZone appliance requires Internet access for updates and communication with remote and mobile endpoints.
CONTROL CENTER WEB CONSOLE REQUIREMENTS
To access the Control Center web console, the following are required:
Internet Explorer 9+, Mozilla Firefox 14+, Google Chrome 15+, Safari 5+
Recommended screen resolution: 1024×768 or higher

If you want to enjoy GravityZone Security for Mobile, take a quick start here: